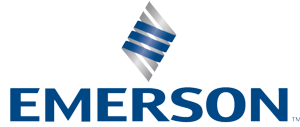 Roxar Flow Measurement
Roxar Flow Measurement - COMPANY DESCRIPTION
Roxar, a business unit of Emerson Process Management, is the industrial inventor of sand monitors, multiphase- and wet gas meters. The use of Roxar technology enables operators to make reservoir management and flow assurance decisions with the maximum amount of information. With a track record of 20 years in subsea design and a global customer base, Roxar is the leading supplier of subsea measurement solutions as well as robust downhole instrumentation.

Roxar's 3D reservoir geological modelling and simulation software provide operators with detailed information about their reservoir. Together with our comprehensive range of topside, subsea and downhole metering and monitoring instrumentation, operators can plan their wells, monitor production, observe and control fields from remote locations and use the most up to date field information when making operational decisions.

Roxar's history of value-adding technology innovation is a cornerstone of our success. The company is instrumental in developing technologies such as 3D gelological modelling, multiphase metering, sand monitoring and real-time geosteering. We collaborate with our customers to jointly develop technology for specific industry products bringing the products of tomorrow to the market today.
19 products are registered for Roxar Flow Measurement
1.01. Drilling Equipment
1.10. Instrumentation /Communication and Process Control Equipment/ Materials
1.14. Computer and Communication Equipment (Purchase / Rental / Leasing)
3.01. Engineering Services
3.02. Consultancy Services
3.07. Inspection/Control and Testing Services
3.12. Petroleum Technology Services
3.99. Other Supporting Services
MAP OF Roxar Flow Measurement