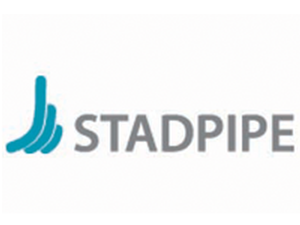 Stadpipe AS
Stadpipe AS - COMPANY DESCRIPTION
We offer specially designed parts and complete piping systems according to the customer's specifications and requirements. Some of our most comprehensive projects in terms of both duration and scope are in the oil industry. We can fulfil the strictest requirements in terms of quality and delivery capacity.

Our coworkers are well qualified and continuously work to improve our products, and we always want to be one step ahead when it comes to developing special solutions for our clients.

Our long experience with working on thermoplastic makes us capable of taking on assignments in projecting and construction of thermoplastic solutions, certified welding and preparation of plates, bolts, pipes and pipe parts.
We have a modern workshop, and well-motivated coworkers, who installs complete installations across Norway.

Our business proposition is that Stadpipe AS is going to be the leading supplier of PE-parts solutions. This is to be measured by our clients loyalty and the company`s economic growth.

Our vision is that Stadpipe AS will be the preferred supplier of thermoplastic solutions. This based on quality, competence, service and innovation.
4 products are registered for Stadpipe AS
1.18. Packages - Construction/Outfitting
2.01. Pipes / Tubes / Hoses and Fittings
3.05. Construction/ Modification/Repair/ Maintenance Refurbishment Services