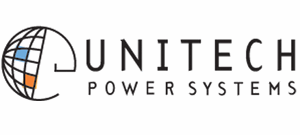 UNITECH POWER SYSTEMS AS
UNITECH POWER SYSTEMS AS - COMPANY DESCRIPTION
Unitech Power Systems is one of Europe's leading electrical power systems consultants and software suppliers with more than 30 years experience. We have 30 experienced electrical engineers working in Stavanger and Oslo.

Unitech Power Systems conduct electrical and control system studies from early feasibility phases to operation. This is combined with site measurements, operation support and incident analysis, as well as training, audits, reviews and third party verifications.

Service categories: Electrical safety, Electrical operation support, Power system calculations/simulation, Grid connections, Power management, Studies & project support, Subsea power systems, Power electronics and drives, HV cable transmission systems.
19 products are registered for UNITECH POWER SYSTEMS AS
1.14. Computer and Communication Equipment (Purchase / Rental / Leasing)
3.01. Engineering Services
3.02. Consultancy Services
3.04. Drilling Services
3.07. Inspection/Control and Testing Services
3.11. Information Systems/ Information Technology/ Communication Services
3.99. Other Supporting Services
MAP OF UNITECH POWER SYSTEMS AS