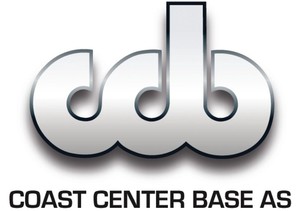 COAST CENTER BASE (CCB)
Tel:
+47 56 32 30 00
Visit:

Tranesvegen 22
5347 Ågotnes

Post:
P.O. Box 113
5346 Ågotnes
Norway
E-mail:
post@ccb.no
Fax:
+47
COAST CENTER BASE (CCB) - COMPANY DESCRIPTION
Everything at a single site.
Coast Center Base (CCB) are the main service bases for the offshore fields in the North Sea and the Norwegian Sea.
Our strategic locations at Ågotnes, Mongstad and Helgeland makes CCB an ideal partner for companies serving the offshore oil and gas and windfarm industries.
We offer inspection, repair and maintenance of rigs and vessels, harbour services, cargo handling and transportation, material administration, special waste management, chemical cleaning, subsea support services and maintenance of subsea equipment and tools. Also storage and handling of windfarm cable drums.
In addition you will find harbour terminal for coastal liners with deepwater quays, rental of offices, warehouses, workshops and outdoor storage areas.
MAP OF COAST CENTER BASE (CCB)