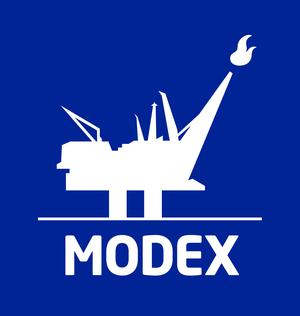 MODEX AS
Tel:
+47 51 95 96 97
Visit:

Nordlysvegen 2
4340 Bryne

Post:
P.O. Box 160
4065 Stavanger
Norway
E-mail:
post@modexenergy.com
MODEX AS - COMPANY DESCRIPTION
MODEX manufactures offshore equipment utilizing leading Norwegian offshore technology, with a focus on quality and safety, for the offshore oil and gas markets.
As a leading provider of DNV certified CCUs, cabins and well service equipment, Modex provides services for the global sales and rental markets efficiently and cost-effectively, while consistently delivering products of the highest North Sea standards.

38 products are registered for MODEX AS
1.01. Drilling Equipment
1.02. Material and Product Handling Equipment
1.04. Pumps and Accessories
1.05. Drivers and Accessories
1.08. Tanks/Vessels/Columns Etc.
1.09. Electrical Equipment and Materials
1.10. Instrumentation /Communication and Process Control Equipment/ Materials
1.17. Environmental Equipment/Products
2.01. Pipes / Tubes / Hoses and Fittings
2.02. Valves and Accessories
2.03. Steel / Metal Materials
3.02. Consultancy Services
3.08. Transportation/ Supply /Disposal Services
3.15. Decommissioning and Abandonment Services
3.99. Other Supporting Services
DEPARTMENTS
Modex AS, Dept Mongstad
Visit:
Dyrholten 24
Post:
Dyrholten 24
5954 Mongstad
Norway
Tel.: +47 56 34 20 40
Fax: +47 56 34 20 49
Web:
www.modexenergy.com
E-mail:
cbm@modexenergy.com
Torbjørn Fjeld
Site Manager
E-mail: tfj@modexenergy.com
Tlf.: +47 56 34 20 46
Mob.: +47 468 78 557

Modex AS, Dept Tananger
Visit:
Plattformveien 1
Post:
P.O. Box 160
4065 Stavanger
Norway
Tel.: +47 51 65 20 14
Fax: +47 51 65 20 48
Web:
www.modexenergy.com
E-mail:
dta@modexenergy.com
Ole-Andre Norenes
Site Manager
E-mail: oan@modexenergy.com
Tlf.: +47 51 65 20 14
Mob.: +47 948 63 070

Modex AS, Dept Sola
Visit:
Joavegen 40
4050 Sola
Post:
P.O. Box 160
4065 Stavanger
Norway
Tel.: +47 51 65 20 14
Web:
www.modexenergy.com
E-mail:
cbs@modexenergy.com
Ole-Andre Norenes
Site Manager
E-mail: oan@modexenergy.com
Tlf.: +47 51 65 20 14
Mob.: +47 948 63 070

Modex AS, Dept Kristiansund
Visit:
Omagata 115
Post:
Omagata 115
6517 Kristiansund N
Norway
Tel.: +47 954 20 220
Web:
www.modexenergy.com
E-mail:
cbk@modexenergy.com
Jan Anders Austad
Site Manager
E-mail: jaa@modexenergy.com
Mob.: +47 951 11 094

Modex AS, Dept. Sandnessjøen
Visit:
Servicehall
Post:
Servicehall
8805 Sandnessjøen
Norway
Tel.: +47 901 29 128
Web:
www.modexenergy.com
E-mail:
jvs@modexenergy.com
Joakim Vidar Sund
Site Manager
E-mail: jvs@modexenergy.com
Mob.: +47 901 29 128

Modex AS, Dept Hammerfest
Norway
Tel.: +47 95 42 02 20
Web:
www.modexenergy.com
E-mail:
cbm@modexenergy.com
Jan Anders Austad
Site Manager
E-mail: jaa@modexenergy.com
Mob.: +47 951 11 094