Company News
TESS AS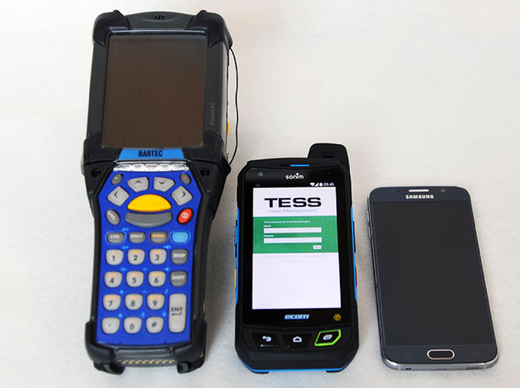 Smartphone APP for offshore
TESS launches smartphone and tablet device along with the next generation Hose Management software APP. The offshore industry can now utilize Android devices in field operations along with the new revolutionary pocket sized smartphone.
The new hardware and software application will be launched at the SPE Offshore Europe exhibition event in Aberdeen, September 8th to 11th.
The offshore industry is long overdue waiting for better equipment and technology for offshore field operations. The industry is under considerable pressure to cut costs and the introduction of modern and more suitable software platforms combined with a professional smartphone will enable companies to align processes and enhance collaboration in the modern high standard supply chains.
The TESS Hose Management software and hardware are an essential part of TESS' concept of offering the market cutting edge technology for real time operations. The possibility to offer the devices with ATEX zone 1 certification enables companies to bring the technology to all areas of the offshore installation.
Today we all have a private smartphone in our pocket and user interfaces are familiar. TESS is confident that the new TESS Hose Management application will easily be adopted to use in all industries. The software also allows offline use as there are occasions when internet access is a challenge, hence the software supports in and out synchronization.
The new hardware from the German maker Ecom is based on the company's 25 years of experience with PDA's and other communication systems in hazardous industries, including aviation, mining and offshore.