Business presentations
Search/Browse by company name
SULZER PUMPS NORWAY AS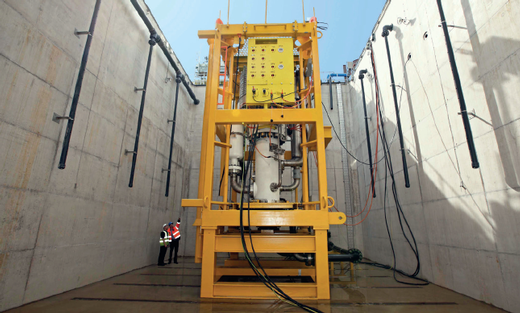 – THE HEART OF YOUR PROCESS
Sulzer Pumps is one of the world`s leading manufacturers of centrifugal pumps. Renowned for high quality products, services and innovative solutions, we are dedicated to improving your processes and business performance. Our Customer Support Service team responds to your service needs and is focused on ensuring reliability for all your rotating machinery. Our global reach of our service network makes Sulzer Pumps Norway your ideal local service partner.
INNOVATIONS AND FACILITIES
Our latest innovations include Hybrid manufacturing technologies (laser metal deposition and milling) and Additive manufacturing processes. This technology allows customer to save parts, that would have previously been scrapped. Not only its important to reuse but to shorten delivery times from months to weeks, as well as cost savings. Our corporate social responsibility has made us think in new ways. Sulzer now offers retrofit programs to help customers with energy savings and CO2 emissions reduction.

CORE COMPETENCIES
• Repair and refurbishment of all types of rotating equipment (either Sulzer or non-Sulzer manufacture).
• Equipment performance and material upgrades to meet changing process requirements.
• Provision of skilled field personnel (onshore/ offshore), on-site overhauls, installation and commissioning work plus machinery diagnostics and trouble shooting.
• 24 hr. emergency response cover.
• Tailored engineering solutions to enhance equipment reliability and effectiveness.

NEW BUSINESS
• Complete pump packages offered from Sulzer locations worldwide.
• Local packaging, installation and commissioning services.