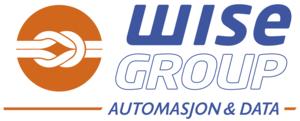 WISE GROUP AUTOMASJON OG DATA AS
WISE GROUP AUTOMASJON OG DATA AS - COMPANY DESCRIPTION
A+D is one of the worlds leading suppliers of Environmental Monitoring Systems (EMS) for the offshore oil and gas industry with more than 30 years of experience from offshore installations. Hundreds of oil rigs, FPSOs, drillships, oil terminals and other offshore and onshore installations have Weather Stations, Helideck Monitoring Systems (HMS) or EMS-systems designed, installed and serviced by A+D.
A+D can also supply Wind measurement systems for the wind energy market with special focus on the offshore windparks, including sensors and systems for Sea Current measurements, Wave measurements, Meteorological and Oceanographic measurements, Structural stress measurements and SCADA systems.
A+D can also take full turn-key responsibility for Wind measurement systems, Weather Stations and complete Met mast instrumentation including sensors, data acquisition systems, communication systems, Power supply systems, Nav aids and more. This also includes design, documentation, installation, commissioning and later operation and maintenance support.

8 products are registered for WISE GROUP AUTOMASJON OG DATA AS
1.09. Electrical Equipment and Materials
1.10. Instrumentation /Communication and Process Control Equipment/ Materials
1.17. Environmental Equipment/Products
3.01. Engineering Services
3.02. Consultancy Services
3.11. Information Systems/ Information Technology/ Communication Services
MAP OF WISE GROUP AUTOMASJON OG DATA AS