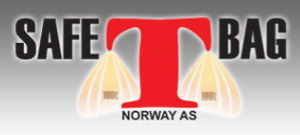 SafeTbag Norway AS
SafeTbag Norway AS - COMPANY DESCRIPTION
Safetmade started manufacturing water and air operated bags in late 90's and became one of the sector leaders in short time with the help of their commitment to customer satisfaction and research & development studies.

Safetmade also offers engineering projects depending on customers demands like heavy lift load tests, flotation and air lifting systems.

Safetmade has been aware of the importance for manufacturing safety products and executes strict quality standarts in manufacturing process under the supervision of international classification socities.

Product range introduces wide variety with load testing water bags, air lifting bags, towable bladder & carriage bags, oil booms and buoy bags.

In more than 45 countries, hundreds or well-known companies have been using Safetmade products.
3 products are registered for SafeTbag Norway AS
1.02. Material and Product Handling Equipment
3.07. Inspection/Control and Testing Services
3.99. Other Supporting Services
MAP OF SafeTbag Norway AS