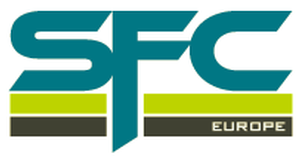 SFC (Europe) Limited
Tel:
+44 (0) 1902 420287
Visit:

Unit 13, Dunstall Hill Trading Estate, Gorsebrook Road


Post:
Unit 13, Dunstall Hill Trading Estate, Gorsebrook Road
WV6 0PJ Wolverhampton
United Kingdom
E-mail:
sales@sfc-europe.com
SFC (Europe) Limited - COMPANY DESCRIPTION
Manufacturer and Stockholder of Studbolts, Nuts and Special Fasteners.

SFC (Europe) has established its place as a market leader for the supply of Petrochemical and High Performance grade bolting.

We are a strategic stockholder and manufacturer, encompassing rigorous quality systems with full documentation packages for the Energy and Oil & Gas industries, Defence, Onshore, Offshore and Subsea.
2 products are registered for SFC (Europe) Limited
1.50. Material For The Production Of Aluminium and Aluminium Products
2.03. Steel / Metal Materials
MAP OF SFC (Europe) Limited