Company News
HYDROSCAND AS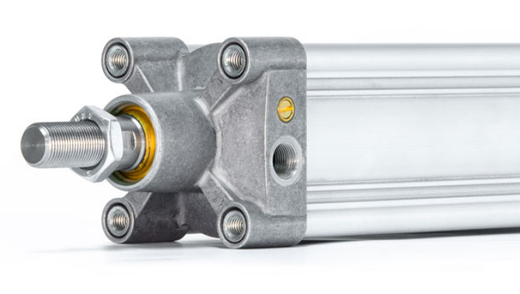 New high quality container lock cylinder designed for extreme environments
Hydroscand is now launching a new pneumatic flap lock cylinder. The pneumatic cylinder is designed using high quality materials that, along with the custom design, make it durable for use in extreme environments.
The container lock cylinder is designed with a metal scraper to eliminate the presence of dirt, ice and other materials that could damage the piston rod seal. The ends are specially treated, which makes them more resistant to road salt.
The metal scrapers are made of brass and the piston rod is made of hard-chromed AISI420B with a lock nut in AISI304 material. All materials are carefully selected to minimize the galvanic corrosion that can occur between different materials and alloys.
NBR seal and grease have been adjusted based on the temperature range at which the cylinder for container locks should work. The cylinder is also equipped with adjustable cushioned ends and is available in dimensions Ø80 and Ø100. By default, it is available in five lengths of strokes (100, 160, 200, 250 and 320mm) but can also be ordered in other unique diameters and length of strokes.