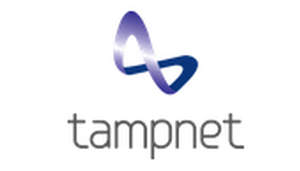 TAMPNET AS
TAMPNET AS - COMPANY DESCRIPTION
CONNECTING OFFSHORE AND ONSHORE
Fibre optic communications revolutionize operations offshore. High capacity broadband access enables faster and improved decision making, increased efficiency and major cost saving. Exploiting the benefits offered by modern IT solutions is often referered to as Integrated Operatsions, Intelligent Operations, E-field and similar. Tampnet builds and operates the fast and low-latency IT infrastructure required to embrace these new operation models. Hence, Tampnet is the Enabler of Integrated Operations.

Mobile units such as rigs and vessels will now also be able to connect to Tampnet's high-speed, low latency offshore network through the newly introduced 4G LTE service. We already have significant coverage offshore and expect to have more or less complete North Sea coverage by the end of 2015/early 2016. The service is perfect for handling rotation and pitch & roll – even in the most severe weather conditions in the North Sea.

5 products are registered for TAMPNET AS
1.14. Computer and Communication Equipment (Purchase / Rental / Leasing)
3.01. Engineering Services
3.11. Information Systems/ Information Technology/ Communication Services