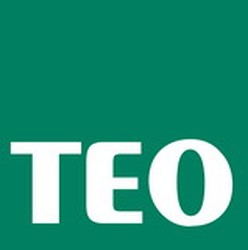 TEO TEKNIKK AS
TEO TEKNIKK AS - COMPANY DESCRIPTION
Teo Teknikk as is Norway's largest manufacturer of crane scales. Since its foundation in 1985, over 17 000 scales have been produced. 40% of the scales go to export, in 25 countries and every continent. Repairs and services for most brands of scales are also carried out. Custom solutions for special purposes are our specialty.

PRODUCTS:
- Crane Scales
- Running Line Monitors
- Calibration services up to 1200 kN force
- Forklift Scales
- Scales for agricultural purposes
- Teo Tipper box turner
- Pallet Exchangers/Inverters.

4 products are registered for TEO TEKNIKK AS
1.02. Material and Product Handling Equipment
3.01. Engineering Services
3.07. Inspection/Control and Testing Services