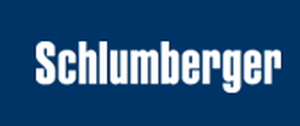 SCHLUMBERGER NORGE AS
Tel:
+47 51 94 60 00
Visit:

Risabergvegen 3
4056 Tananger

Post:
P.O. Box 8013
4068 Stavanger
Norway
Fax:
+47 51 94 60 01
SCHLUMBERGER NORGE AS - COMPANY DESCRIPTION
Cementing, Drilling Fluids, Stimulation, Sand Control and Coiled Tubing Services. Well Logging, Testing and Completion Services, Extended Well Testing and Early Production Facilities, LWD. Well Testing / Perforating Services, Well Logging, Data Aquisition. Seismic Aquisition, Exploration and Data Processing. Data Services, Reservoir Technologies, Software Products, Data Management, Information Technology Services, MWD, Directional Drilling, Consulting Services, Completions, Artificial Lift, Drill Bits, Fishing, Production Fluids, Environmental Services,
64 products are registered for SCHLUMBERGER NORGE AS
1.01. Drilling Equipment
1.07. Heat Exchangers/Heat Transfer Equipment
1.08. Tanks/Vessels/Columns Etc.
1.10. Instrumentation /Communication and Process Control Equipment/ Materials
1.14. Computer and Communication Equipment (Purchase / Rental / Leasing)
3.01. Engineering Services
3.02. Consultancy Services
3.03. Research & Development Services (R&D)
3.04. Drilling Services
3.10. Seismic / Geophysical Services
3.11. Information Systems/ Information Technology/ Communication Services
3.12. Petroleum Technology Services
4.04. Engineering/ Procurement/ Construction/ Installation/ Commissioning
4.05. Integrated Services
CONTACTS
Atle Nottveit
VP & General Manager

Ole Christian Meldahl
Sales & Commercial Manager

MAP OF SCHLUMBERGER NORGE AS
DEPARTMENTS
SCHLUMBERGER INFORMATION SOLUTIONS
Visit:
Risabergvegen 3
4056 Tananger
Post:
P.O. Box 8013
4068 Stavanger
Norway
Tel.:
+47 51 94 60 00
Web:
www.slb.com