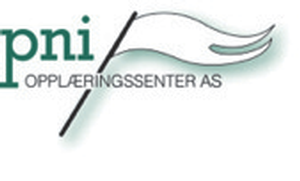 PNI OPPLÆRINGSSENTER AS
Tel:
+47 51 81 03 70
Visit:

Røynebergsletta 30
4052 Røyneberg

Post:
P.O. Box 44
4064 Stavanger
Norway
E-mail:
kurs@pni.no
Fax:
+47 51 81 03 79
PNI OPPLÆRINGSSENTER AS - COMPANY DESCRIPTION
PNI Training Centre as has a wide variety of training courses directed against industry related areas like:

DRILLING AND WELL OPERATIONS - Pressure piping, cementing, cable operations, drilling, completions, sea bed installations, IWCF-courses, quality assurance management.

CRANE AND LIFTING OPERATIONS - All crane types, Rigger course, winch courses, Forklift course, Cherry picker, and working equipment.

We also offer a range of new courses adapted to the recent revision of the NORSOK standard, OLF recommended guidelines (Packing, securing and transportation of load, fall protection and rescue) and our certified instructors also work with VAC (Verification of Competence) offshore. This way we are able to confirm and adapt a companies needs for documentation and certification with regards to Norwegian law or others countries requirement.

PNI Training Centre as gives various courses in preparedness related subjects, like the advanced first aid course, re-training courses, heart starter course, Health, Environment and Safety courses (HMS). Also specially adapted courses in Industrial protection and Environmental/Protective work. All classes are in both Norwegian and English language.
3 products are registered for PNI OPPLÆRINGSSENTER AS
3.02. Consultancy Services
3.99. Other Supporting Services
MAP OF PNI OPPLÆRINGSSENTER AS