Company News
SHAWCOR NORWAY AS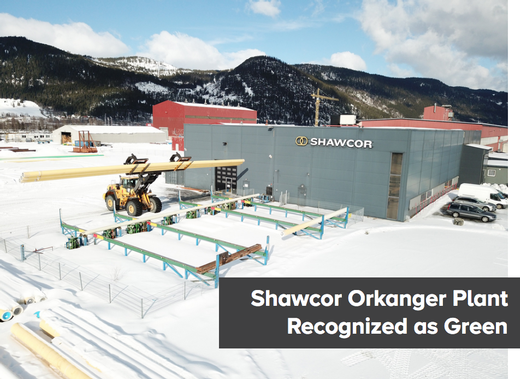 Shawcor Orkanger Plant Recognized as Green
Shawcor's plant in Orkanger has acquired a certification that guarantees that an equivalent amount of the electrical energy they use is produced from renewable energy sources in Norway.
Norway is known for its scenery with high mountains and deep fjords. This enables production of green energy from wind and falling water (hydropower). Today, Norway produces about 150 TWh (2017) electricity from hydropower and approximately 3 TWh (2017) electricity from wind mills and these numbers are steadily increasing.
At Shawcor, we recognize that coating and insulation of steel pipes is an energy demanding operation. We heat the steel pipes and the material that is applied during the coating or insulation process which, in some cases, requires a significant amount of energy. We are aware of the importance of using natural energy resources, and to reinforce our commitment to the environment, we've partnered with Orkdal Energi. This Norwegian power provider makes it possible for companies and residents of Norway to buy 100% certified renewable energy.
Our current certificate is valid from October 2017 to December 2018.