Company News
RAMCO NORWAY A/S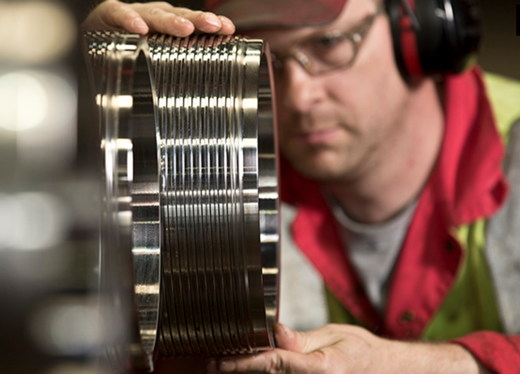 CASE STUDY – WHAT DOES "RIG READY" MEAN
RAMCO has always led the way in OCTG care and maintenance, including working with several UK and Norwegian operators to introduce yard preparation of tubulars prior to 'rig ready' delivery. So, what exactly does "Rig Ready" mean?
Innovators in Pipe Care Excellence – The Rig Ready Approach
In 2002, when the average price of Brent Crude was below $30/bbl, RAMCO working in collaboration with several key operators in the oil and gas industry introduced the rig ready concept. This service set a new benchmark in offering clients their tubulars in a ready to run state at the rig site, removing costly and time-consuming preparation time at the rig.
The Challenge
At the time, the industry demanded improvements in operations offshore in respect to environmental, safety, quality and operational aspects of tubular management, it was identified that costly time was being used in preparing pipe to run at the rig. If the pipe could be delivered 'ready to run' this would bring added benefits, though this had some challenges, not least in ensuring product quality, rig site acceptance and changing a mindset – one that believed the only way to safely run pipe was to prepare at rig site.
Our Solution
Working with several operators, we developed a robust system that ensured product quality, provided confidence in the final product and tackled the management of change. Liaising with key service providers, the cradle to grave cycle of tubular management was redesigned and led the way in what has become a global standard for offshore operations.
Client requests tubulars for a well section, providing details of pipe required, accessories to compliment this pipe and other information as required.
Ramco clean, inspect, tally, drift and uniquely identify all joints required by the client, removing storage compound and applying running compound
The pipe is delivered to client ready to run, complete with a full suite of accessories (pup joints, cross overs, cement equipment) and a report including tally lengths and pipe numbers
Client runs pipe direct from delivery, saving on costly time at the rig site preparing pipe to run
Surplus pipe is returned to Ramco where running compound is removed, pipe inspected and returned to inventory
Rig ready reduces contingency stock sent to rig site, rig time and handling, rig costs, environmental impact, logistics costs and improves inventory management
Key Benefits
There are a number of key benefits to the providing rig ready materials.
Safety – adopting the rig ready approach reduces the extent of human contact with the pipe and the number of lifts associated with rig handling – one of the highest risks identified during rig site operations. Reduced handling also drives efficiency and savings.
Environmental – the rig ready approach helps mitigate the need to use detergents to remove storage compound from connections and also ensures the material supplied is free from any form of contaminants.
Time – Preparing pipe away from the rig site allows rig personnel to focus on their critical path. Rig time is expensive and at a premium, removing this process from the rig drives efficiency and ultimately saves money.
https://www.ramcotubular.com/news/case-study-what-does-rig-ready-mean/