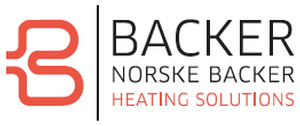 NORSKE BACKER AS
NORSKE BACKER AS - COMPANY DESCRIPTION
Norske Backer is a manufacturer and turnkey supplier of heating products for process industry and offshore companies. Much of our capacity involves production of customized special products made to customer specifications. In other words, we handle the entire process, from defining requirement to designing and producing the product, with short delivery times.

Norske Backer is also a vendor of most types of heating elements for ovens, hotwater heaters, engine heaters and radiators throughout Norway. Other products we handle include water heaters, brake resistors and tool/equipment heaters. We are ISO/ATEX/IECEx certified.

You are welcome to contact us for more information by phone +47 62 82 88 28 or marked@norskebacker.no.

15 products are registered for NORSKE BACKER AS
1.01. Drilling Equipment
1.02. Material and Product Handling Equipment
1.06. Heaters/Furnaces/ Boilers Etc
1.07. Heat Exchangers/Heat Transfer Equipment
1.08. Tanks/Vessels/Columns Etc.
1.09. Electrical Equipment and Materials
1.10. Instrumentation /Communication and Process Control Equipment/ Materials
1.12. Cooling/Heating/ Ventilation/Air Conditioning Equipment
2.07. Chemicals / Oils / Paints
2.10. Architectural / Building Materials
3.05. Construction/ Modification/Repair/ Maintenance Refurbishment Services