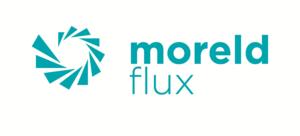 MORELD FLUX AS
MORELD FLUX AS - COMPANY DESCRIPTION
Flux AS was established in October 2021 as the result of a merger by Active Service, Analytic and Valvision.

Flux delivers a broad range of high-quality products, services and solutions, including urgently required and hard-to-find packages, to the energy-, maritime- and oil & gas industry.

Our employees have long experience and good competence in the fields of valves, umbilicals, laboratories, measuring, analysis, hoses and couplings. We are proactively adapting to more environmental friendly production and solutions by being innovative and seeking sustainable and circular production methods and solutions.

32 products are registered for MORELD FLUX AS
1.01. Drilling Equipment
1.10. Instrumentation /Communication and Process Control Equipment/ Materials
1.15. Laboratory / Medical Equipment
2.01. Pipes / Tubes / Hoses and Fittings
2.02. Valves and Accessories
2.11. Workshop- and Handtools
3.01. Engineering Services
3.05. Construction/ Modification/Repair/ Maintenance Refurbishment Services
3.07. Inspection/Control and Testing Services
4.04. Engineering/ Procurement/ Construction/ Installation/ Commissioning