Company News
AGGREKO NORWAY AS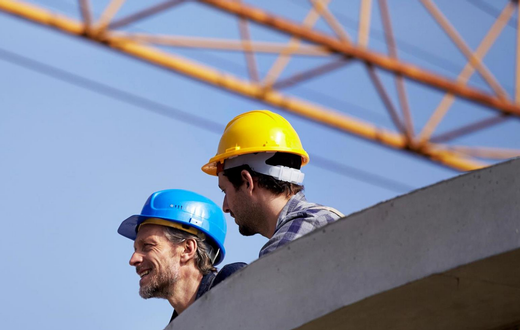 Industrial contracting solutions
Aggreko offer a range of industrial contracting solutions for companies, such as ventilation, heating and refrigeration. Find out more about the products we offer for hire and how our industrial contracting solutions could solve your challenges quickly and efficiently.
M&E solutions for contractors
Our complete range of mechanical and electrical solutions can help streamline your construction process.

Our trained technicians and skilled engineers work closely with you to understand what you need to do and how to do it. Whether it is back-up generators that give you the right amount of power for your job, electrical distribution to make sure you have power where you need it, heaters and dehumidifiers for drying out buildings or materials or temporary HVAC solutions.

HVAC solutions for contractors
Find the right options for heating, ventilation and air conditioning at Aggreko. You'll benefit from efficient HVAC installation. We stock indirect fired diesel (IDF) heaters as well as electric heaters. Choose the power you require from our range, including 65 kW, 125kW and up to 350kW heaters.

For temporary heating solutions, we have 250kW and 500kW boilers available. Whether you need planned or emergency heating and hot water, Aggreko provide efficient boiler hire to fix it, with temperatures reaching 90°c.

Need an air-con fix for a large-scale event or offices? Choose industrial air conditioning hire. Our air-conditioning equipment is available in a variety of sizes. So, you can find the right option for your site, from 50kW to 200kW.

Refrigeration solutions for contractors
We have a range of solutions for refrigeration contractors, including our cooling towers and chillers. If you're limited on space or require a certain temperature and setting, Aggreko can help. Our chillers range from 50kW to 1500kW, so you can choose the right equipment that works for you. If you need extremely low temperatures, we can meet those requirements, with our very low temperature chillers, reaching as low as -40°c.

Our whole collection of cooling equipment at Aggreko, includes air handling units, chiller hire, cooling towers and more. Whether it's an emergency fix or you're planning for scheduled maintenance, rely on us to bring you the right sized and temperature cooling equipment.

Find out more about our industrial contracting solutions online and request a quote with us today.
https://www.aggreko.com/en-gb/news/2018/noeur-news/finding-the-right-industrial-contracting-solutions